Social Media Conferences That You Don't Want To Miss (2020)
Anyone hoping to take their social media knowledge to the next level has to attend social media conferences at one time or another.
It is a great way to learn more about the industry and meet the 'movers and shakers' who are making waves. 
The biggest and most important marketing experts in the marketing world get together to share their expertise and experience.
Please note that some of the conferences may change to 'virtual' rather than be based in a specific location. We suggest that you visit their websites to stay up-to-date with what each event is planning.
Why Is It So Important To Attend Social Media Conferences?
Although many people think that having a job in social media means you're sitting on Facebook all day, it is a fantastic job to have.
There is more to social media marketing than meets the eye. When you're surrounded by fellow marketers, you'll learn a lot more than expected.
Information about finding the right times to post and how to make the most of social media platforms are some of the things you'll learn.
When attending these digital summit events, you will learn from others as well as share your own experiences.
The social media marketing world is an ever-evolving place. Staying on top of what's happening should be your first priority at all times.
Right, now that you know why it is a great idea to attend social media conferences, let's look at the must-attend events of 2020.
These are the top-rated media conference events that will be taking place. They will teach you some much-needed tricks of the trade.
Social Media Conferences To Attend in 2020
We'll be looking at these media conferences in order of date to help you find the most recent ones first.
Digital Summit
Digital Summit isn't just one social media conference but a site where you can find many planned events. 
The aim is to teach those who are present how to integrate social media into a digital marketing plan. Leaders of the industry get together and share their knowledge. The summits take place throughout the year and all over the world.
Instagram Marketing Summit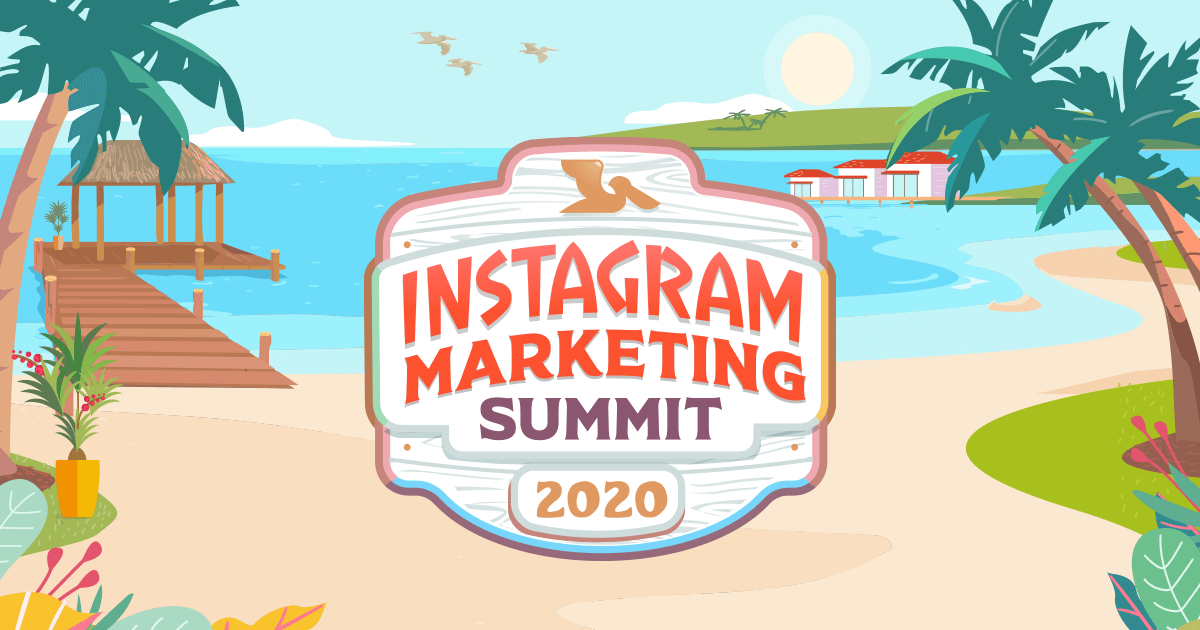 Instagram Marketing Summit takes place from 13 July until 17 July and is online. It is a virtual conference of sorts and will see many experts taking part.
Improving sales and engagement on Instagram is what will be focused on and proven strategies will be shared. In addition, you will receive step-by-step live instructions.
Everything from content creation to Instagram Ads and organic marketing will be covered. 
With this summit, it will become much easier for marketers to reach new heights with their marketing strategies.
They'll see better results and achieve more once they've learnt from the best. The Instagram Marketing Summit is a live online training event brought to the world by Social Media Examiner.
Marketing AI Conference (MAICON)
Cleveland, Ohio will host MAICON from 14 to 16 July. It is designed to offer great help to marketing leaders with understanding AI (Artificial Intelligence).
There will be more than 40 sessions which aim to give marketers deeper knowledge. They will be taught how to understand, pilot and scale AI.
The international event will feature speakers from a great number of impressive companies.
MAICON teaches that every piece of software that marketers use can be made even more intelligent with AI. The aim is to give marketers the ability to use it and enhance their strategies.
Social Recruiting Strategies Summit 
The Social Recruiting Strategies Summit will take place over two days – from 28 July until 30 July. It will be a virtual event.
It is one of the leading digital marketing conferences and a must-add to all marketer's calendars. The focus is on the latest social recruiting strategies that actually work.
It can be difficult to know all the best strategies but thanks to executives and talent acquisition leaders, you'll be in the know.
The best practices for recruitment, candidate engagement and technology and tools are discussed. Speaking admissions are now being accepted. If you feel you have something to share, this could be your chance!
CommerceNext 2020
CommerceNext will be completely virtual so you can attend it in the comfort of your office or home. It is scheduled for July 28 until the 29th. The conference will take place between one and five pm.
The focus is on retail and e-commerce and will be great for all marketing managers and directors.
Insights relevant to big-box sellers as well as direct-to-consumer startups will be shared. The theme of this year's conference is aptly based on a Path to Recovery.
Previously, the event boasted with about 1 200 attendees and more than 100 speakers. It is possible that many more people will be part of the conference this year.
Podcast Movement Dallas 2020
Podcast Movement Dallas 2020 takes place from  August to 8 August in Dallas, Texas. It features breakout sessions that are topic-focused.
Podcast Movement 2020 will be joined by more than 3 000 podcasters from all over the world. There will be more than 100 exhibition trade shows. Also, expect over 200 educational sessions and amazing networking possibilities.
ContentTECH Summit
ContentTECH Summit was scheduled for April but the dates have moved to August and will be completely virtual. From 10 to 12 August, attendees will be taught about content marketing.
The focus is on marketing technology and how businesses can make the most of it. You will learn how to measure and optimise content. How to personalise content for your company is also something that will be discussed.
Leaders in the industry will be speaking and sharing their expert opinions. 
This virtual conference is ideal for all content marketers as well as strategists and brand marketers.
INBOUND2020
Taking place from 18 August until 21 August, INBOUND 2020 will be attended by many a curious marketer. It is held in Boston, Massachusetts.
The annual INBOUND is another of the most popular conferences for marketing. It features professionals involved in many different professions.
You can expect many educational sessions and events that will broaden your horizon in the industry.
Brand ManageCamp
For two days, September 15 to 16, the Brand ManageCamp in Las Vegas, Nevada, will be blowing the minds of marketers.
Considered one of the 'must-attend' marketing conferences of the year by Forbes, you can't afford to miss this one.
Every session is planned in such a way that everyone can walk away with tools, techniques and insights they can immediately use.
Social Media Strategies Summit
Social Media Strategies Summit takes place from 27 October until 29 October in New York, New York, you don't want to miss this social media conference.
Here, you will learn about emerging platforms, upcoming trends, brand case studies and the best social media practices.
Speakers will be there to discuss social strategy, influencer marketing, paid media, content, analytics and more. A wealth of knowledge will be shared with eager minds.
Advertising Week New York 2020
From 5 to 8 October Advertising Week New York 2020 marketing conference will be overflowing with knowledge and expertise. It will take place in New York, New York and is a content marketing conference that you'll regret not attending.
This is a global gathering that sees brand professionals, technology and advertising professionals, as well as marketing experts, share what they know.
MarTech East
The MarTech East event, which takes place from 6 to 8 October in Boston, Massachusetts, should not be missed by any marketer.
The marketing conference is aimed at more senior marketers who have teams they work with.
If you need to deliver amazing customer experiences that show real results, you should seriously consider the MarTech East summit.
You can expect two days of intense sessions, networking, workshops and much more. You'll be spending time with your peers as well as marketing technology vendors of note.
Reach 2020
Reach 2020 will take place from 7 to 8 October in Chicago, Illinois. As one of the best conferences of the year, it offers much to learn.
You'll be able to get more insight into how to grow your customer base in the current market. When it comes to growth marketing conferences, Reach 2020 really is one that should not be missed.
You will receive advice and opinions shared by software marketing and sales professionals. They'll teach you how to solve your customers' problems and how to speak to them.
On top of that, you will get to network with the industry's biggest and best thought leaders and make great connections.
Content Marketing World Conference And Expo
October is just brimming with amazing digital marketing summits. This one, spreading over 13 October to 16 October, will be virtual as well.
Those attending Content Marketing World Conference and Expo will be able to learn from the best in the content marketing industry. You'll spend four days with the content marketing community with more than 120 sessions and workshops. All virtually, of course.
Leading brand experts and marketers from all over the world will be there. About 4 000 marketers from 60 countries will also take part.
There will be many speakers who will share their knowledge and advice. You will learn from Robert Rose, the Chief Strategy Advisor at Content Marketing Institute.
Joe Pulizzi, the 'Godfather' of content marketing will also address those in attendance.
Tamsen Webster, the CEO of Find the Red Thread and Scott Stratten, President of UnMarketing will also speak at the event.
As the most admired and oldest marketing conference, you should definitely make time for this one.
Social Media Strategies Summit Higher Ed
Another social media conference that takes place in New York in October is the Social Media Strategies Summit Higher Ed. It will stretch over three days, from 27 October to 29 October.
This will be the 6th annual event of this kind and is one of the most popular conferences in the industry.
Networking with higher education marketers and learning from them is the aim of the game here.
Digital marketing and social media practices that reap rewards are up for discussion. The top universities and colleges from all over the United States will be attending and sharing their knowledge.
Web Summit 
The Web Summit will be held online in December. It was planned for August but since the Covid-19 Pandemic, things have changed. To keep everyone safe, the summit will be virtual. Some of the biggest names of the industry will be taking part in this year's conference.
Web Summit is seen by many as Europe's most important and largest technology conference. It will be one of the biggest events of its kind, whether you're a buyer, seller or admirer of technology.
MarketingProfs B2B Forum
San Francisco, California, will play host to the MarketingProfs B2B Forum from 3 to 6 November.
Innovators and leaders will be getting together to learn about and discuss the latest news in B2B marketing.
This is one of the longest-running and best marketing conferences you'll find and is a definite must-attend. It used to be held in Boston but moved to San Francisco.
Social Fresh 2020
From 5 to 6 November, the Social Fresh 2020 will be held in Orlando, Florida. It is considered the longest-running social marketing conference ever.
This year's event will be the 23rd over a period of ten years. This is where social media marketers come to learn.
The event prides itself in offering the highest quality presentations in the social media marketing industry so should not be missed.
There will be various speakers who are big deals in the industry that will see them sharing insights that will be invaluable. Speakers include Microsoft's Head of Global Internship Program, Miri Rodriguez and Jenny Fowler, Director of Social Media Strategy at MIT.
Dreamforce



Dreamforce is another not-to-be-missed conference that takes place in San Francisco, California. It will take kick off on 9 November and last until the 12th.
There will be keynotes and sessions that share must-know insights and advice. Discussions about the future of technology will also be at the order of the day. Dreamforce is a sales conference that offers so much more, such as employee advocacy programs and social selling.
Social Media Marketing World 2021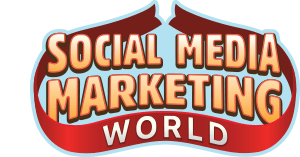 Social Media Marketing World 2021 will take place in 2021 and should not be missed. It will be active from 28 February until 2 March in San Diego, California.
The aim of this conference is to improve marketer's understanding of social media platforms. Measuring return on income and improving overall social media marketing will be taught.
The biggest brands and names in social media will be there to share tips and strategies. You will get the opportunity to rub shoulders with them and do some awesome networking as well.
Benefits of Social Media Conferences
There are many reasons why social media conferences are important for all marketers. You learn a lot and receive advice that you otherwise would not have been exposed to.
But there are other benefits as well. We will briefly look at some of them, in case you need a little more inspiration to attend one of these conferences.
Refreshing Outlook
As is the case with any job, being in the social media industry has ups as well as downs. It is only natural to feel a bit saturated and jaded after a while.
That is when outside influences come in really handy. Your reserves can be refreshed with new ideas and inspiration.
Social media conferences are ideal for this purpose. You will learn new skills, better the ones you have and feel new passions.
When you attend these events, you will be exposed to others who are just as driven and eager for new ideas as you.
The new insights you will receive will make you better at your job and improve how you feel about it. Plus, you're never too old or clever to learn something new.
Network Building
Another great benefit that attending a social media conference offers is the ability to build your network.
Whether you're attending a social media marketing conference or a more business-focused one, you'll connect.
It is a great idea to stay in contact with the people you meet at a conference. That way, you can build on what you've learnt.
It also means you might have someone to help you remember the great things you have been advised to do.
Also, stay connected with the professionals that you connected with. Make it an aim to connect with as many experts as you can. 
Their expertise will be a great asset in the future. Of course, we do not suggest that you abuse your relationship with the experts. We simply encourage you to make the most of it.
Small Yet Big Impacts
Often times, it takes only one key insight to change a marketing campaign for the better. When you attend conferences, you could just stumble across such an insight or two.
It could be the way you promote your products or the way you manage your online community. Perhaps it is the tactics you've relied on for years that are outdated.
Just one insight and your whole marketing ability could be improved thousandfold. Small ripples can have big impacts.
Social media conferences offer a multitude of key insights and any of them could be what changes your life.
The Important Things
Social media conferences do not waste time discussing things that don't matter. The focus is on the factors that are important and relevant.
While attending a conference, you will be introduced to what matters and what doesn't.
You will learn how to get better results with small changes in your approach. The reasons why old practices aren't effective anymore are also discussed.
How to improve, test methods and grow – these are the things you'll learn about at social media conferences.
New Perspective
While at social media conferences, you are encouraged to mingle with your peers. This is a great idea because you'll be exposed to different perspectives.
Sometimes, people have different takeaways from a lecture or training session. You may have missed a detail and pick up on it while conversing with other attendees. Perhaps you could even point out something new to them.
Everyone there is present to learn something new, why not help them while they can help you?
Social media conferences are great opportunities to share insights and gain relevant knowledge and opinions.
Learn About New Technology
While much of social media conferences are focused on marketing directly, there is more to it.
You can learn about social media software solutions that are new and interesting. These can be confusing if you don't know them.
While at these conferences, you can learn how to make the most of the latest software and technology. You will also learn more about how to use them and test their effectiveness.
It is highly suggested that you spend time talking to the creators of the latest social media-related technology. Learn what their products are all about.
As a social media marketer, it is essential that you know as much as possible about the technology that will make your job easier.
Meet Your Future Boss
The companies who attend these conferences are very serious about social media.
They may be agencies, vendors or brands, but they're there to learn. They are also there to see who else takes it as seriously as they do.
Play your cards right, and you could be talking to your future boss, showing your interest in being a fantastic marketer.
If a company can see that you are driven, dedicated and passionate about learning, they won't hesitate to hire you.
Perhaps you even get lucky enough to start a brand new company with someone you meet at a conference.
Who knows what could happen while you're there?
Social media conferences are really the best places to build lasting and valuable relationships.
Sometimes, it is not only about what you know, but who you know as well. And what they know you know.
Final Thoughts on Social Media Conferences
Social media is a marketing tool that has a lot of potential that is already being tapped into. But the future holds many more possibilities.
To be a successful social media marketer, it is important for you to stay on top of the most relevant information. You can do this by attending events like social media conferences.
The insights shared at these conferences play a big role in shaping what happens in the future. Make sure that you are a part of that. Many of these conferences are virtual. This makes them safer given the current situation the world is in.
It is also more convenient for everyone involved since they can take part from home. Who doesn't like learning from home?
With that said, you can always do with more knowledge.
We can help with that – our blog is dedicated to sharing relevant information that matters.
From 'Social Media Marketing – Advantages And Disadvantages' to 'Why is Content Marketing So Important in 2020?', we cover everything.
We also get into more specific topics such as Facebook Basics and How To Start a Social Media Marketing Agency. Feel free to learn as much as you can from us!
If you ever need inspiration, we got plenty of that to offer as well. You could look at '8 Content Marketing Examples' as well as our guide on 'Colour Psychology Marketing – The Why And How'.
If you don't find what you're looking for just yet, check back soon. We add more content all the time.