Content Is King – Why This Is Still True In 2020
It was in January of 1996 that American business magnate and software developer Bill Gates wrote an essay that he gave the title 'Content is King'. In this essay, he stated that content is where much of the 'real money' will be earned on the internet.
And he was right. 
Even today, 24 years later, content remains in the position of king – the way that a lot of money is made on the internet. Every proper digital marketing strategy has a content creation plan. These days, you don't skip on creating content if you wish to be successful in marketing your products or services.
The rise in popularity of content marketing is largely thanks to how much it is about the customer rather than the marketing or the company. This attracts more people and gets them more involved.
There are many reasons why content marketing is so successful, and we'll dive into those in just a minute.
But first,
What Is Content Marketing?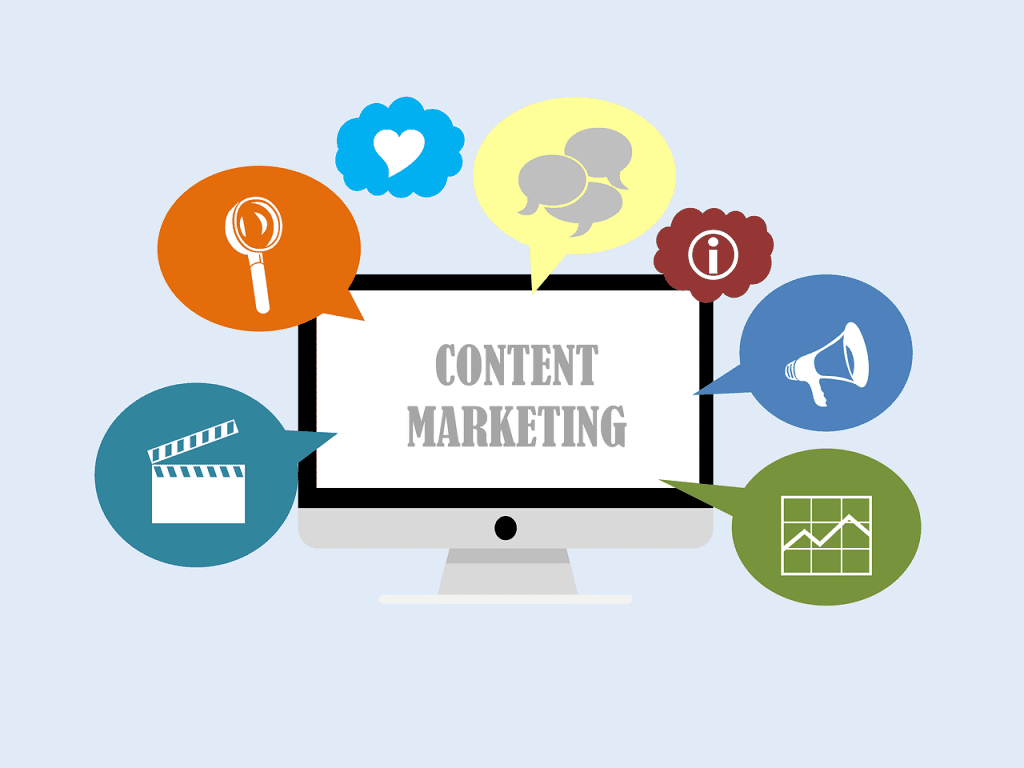 In the shortest and most direct description, content marketing is a marketing strategy that focuses on creating and sharing consistent and relevant content. This content is valuable and gets people engaged; keeping current customers and targeting a wide, new audience.
Content is king because this strategic approach drives profitability in the long run. It calls for having clear goals and an in-depth strategy.
Creating content that people want to engage with isn't always straightforward and easy. It has to benefit them in some way. You have to go beyond simple audience research, you have to create detailed personas. That's how you create content that has value.
And, of course, the content must be relevant and consistent. We always go on about consistency because it is the key to success. Combined with some other factors such as value and quality, of course.
Consistent content gets more people involved and your brand will be seen as one to be respected. Your content's style, feel and tone is important and has to connect with your audience.
Relevant content reaches your audience on a more personal level and is influenced by their interests, wants and needs. People have to know that your brand is reliable.
Valuable content is determined by the quality of what you offer. You need to give your audience content that speaks to them. Your audience must feel like they learned something, or feel more fulfilled and entertained after seeing your content.
Now, let's get to the point.
Why Content Is King
We will discuss now why content is king and is likely to retain that crown for many more years to come.
Relationships With Customers
When you have created the right content, you will greatly improve your brand's relationship with its customers.
High-quality content helps to build brand reputation and trust, leading to more customers. Content helps to lure in new customers while also keeping previous customers happy. Repeat customers are the driving force of companies. In addition, repeat customers are great for boosting brand loyalty and spreading positive reviews.
It is important for a brand to have customers who can trust and rely on them. When you give them content that they value, their relationship with you improves. You will build loyal brand advocates and encourage sales.
This, as with most things in life, is easier said than done. But here are a few examples of the kind of content that could increase your relationships with customers.
Step-by-step and how-to guides

Visual content that is informative as well as promotional

Brand comparisons

Entertaining blogs with educational value
Creating this kind of content will show you just why content is king.
It will drive people into making decisions to purchase and keep them coming back for more. This is proven by the fact that about 68% of people on the internet are interested in reading about brands that they use and support.
About 20% of the time that people spend online they are reading something. When it comes to finding information about brands, approximately 80% of them find it through their content.
With that said, you have to show off all your brand has to offer with your content to reel in those customers. Give your audience what it wants through content that makes them want to stick around or return.
Select topics that will interest your audience and create a connection with them. Focus on their interests, pain points and challenges. If your audience feels like you understand them, they'll want to support you. Find that one special something that makes your brand stand out amongst the competition.
Content Is King Because It Improves Brand Recognition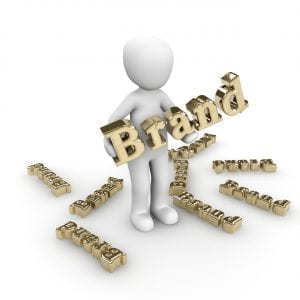 By creating content, good content, you can establish your brand as one that can be trusted. Your audience will admire and rely on your brand. In the fast-paced world that we live, that means that word will spread. People will talk and your brand will become more recognisable. 
You can effectively woo your target audience with your content. It is possible to get your audience to love you, and this will increase your chances of getting on the first page of Google search results.
So, how do you create content that king at improving brand recognition?
This will not happen overnight and calls for dedication and – you guessed it – consistency. 
Create Custom Content
Giving your audience the same old content that they can get with everyone else won't serve to your benefit. Give them unique content and you will wow your audience. For this, you have to research and understand your audience. Don't ever use automated content creation tools. They are a cheap shortcut that will only result in boring and dry content.
Inform And Educate
As we have mentioned already, your content should educate your customers. But not about just anything, about your brand. You need to show and tell your audience why they can trust you and why your brand is simply awesome.
If there are any questions that people could have about your brand, services or products, answer them. But do so in an entertaining way. Use this opportunity to also convince your audience to become your fans. Let them know why you are better than your competition without playing dirty.
Call On Influencers
Influencer marketing is an ever-growing content marketing strategy that has become very popular. When you rope in the help of popular influencers on social media to promote your content, you reach a much wider audience. 
Also, these influencers and their opinions are trusted so collaborating with them will give your brand's authority a boost. So, if you want to quickly reach a bigger audience, try working with influencers or even micro-influencers. It is a strategy that pays off. To learn more about this, check out the guide we created to inform you off all that is to be gained from influencer marketing.
Good Content Influences Conversions
Content marketing is consistently proving that content is king – the conversions speak volumes. About 74% of companies are sure that their increased leads are thanks to content marketing.
In general, content marketing gets 6 times more conversions when compared to other digital marketing approaches.
Inbound marketers have, in the past, increased their conversion rate with 6%, in part because of content marketing.
More than half of American consumers buy a product or use a service after seeing recommendations on blogs.
These are just a few statistics that show off just how content is king.
How Can You Get Improved Conversions?
It is recommended that you have a clear and strong call to action. This tells your audience exactly how they can complete the conversion process from lead to buyer. For a detailed discussion on this strategy, check out our guide. We take a look at how you can use a call to action to enhance your marketing strategy.
Make sure that your content is high-quality and very consistent. Yes, that word again.
Improved SEO – Another Reason Why Content Is King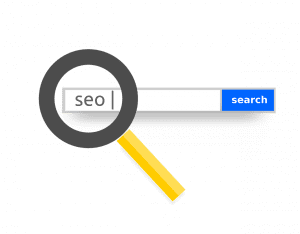 If your content is created the right way, you can increase your SEO, which is your Search Engine Optimisation. This is what will help your content appear in the top search engine results, as the name suggests.
So, if you're about SEO, content marketing is the easiest way to get there. If you post constantly (yes!) your content will get indexed way more likely – about 430% more likely compared to sites who publish nothing. The more quality content you have, the more Google will like you.
You will have to create articles and blogs and even social media content that uses keywords. But you can't just fill your content with the keywords you think is most relevant to your target audience. You have to do it in a professional and well-written way. You don't want to spam people with your SEO content, that will just put them off.
When you've optimised your content, you will increase the chances of your content getting ranked high in search results.
Content = Real-Time Marketing
The days when you have to create content ahead of time are long gone. It is now possible to use current events to increase the value of your marketing. With that said, you can still plan ahead and see fantastic results. We suggest that you make use of a content planner such as SocialPlanner if you're unsure of how to plan your content ahead.
Content Marketing Is Cost-Effective
By creating good content, you have a very cost-effective way to generate leads. And generating leads is very important for modern businesses. There is a big need to get traffic, especially for smaller and newer companies. That does not mean bigger brands don't need leads – they certainly do. 
With content marketing, you'll be getting consistent traffic and getting new leads, which will boost sales. 
And it doesn't cost a fortune.
Content marketing can cost up to 62% less than traditional marketing, according to the Content Marketing Institute. This is while it also generates up to 3 times more leads for every dollar spent. With such affordability, it's not hard to understand why content is king!
Just remember that content marketing takes a lot of time and calls for patience. It won't start showing success overnight unless you're very lucky. However, by spending an average of 6 hours a week on creating social media content, your traffic can be boosted significantly.
To get the max return on your investment you need to have a strategy that is focused on your target audience, not your brand. You need to offer value, as we have mentioned before. And create content that complements any other marketing methods that you may be making use of.
Stand Out Amongst The Competition
Any marketing strategy will have one very important goal – stand out from the crowd and your competition. And good content will do that by showing your audience why you're special.
When your audience is looking for a service or product, they're searching for a solution to their problems or ways to satisfy their needs. With your content, you will address this problem(s) and offer your unique solutions.
You can use brilliant content to set your brand apart from the competition. The tone, language and feel of your content will come together to create a personality for your brand. Of course, there is a lot that goes into content creation. So, if you're looking for guidance on this, our blog is a great source of information. Feel free to check it out and learn how to enhance your marketing strategy.
Content marketing will help you show off your brand's special flair and this is what people want – personality and entertainment. Give them what they want.
Final Thoughts On Why Content is King
The many reasons we have discussed here just goes to show that content marketing is the way of the future. It has been for quite some time and is going to stay relevant for the foreseeable future.
Companies of all sizes can use content to increase their success and your brand is no different. Use content to create relationships with your audience, show them why they should support you and entertain them along the way.